Prep For Success: How To Get Your Home Ready To Sell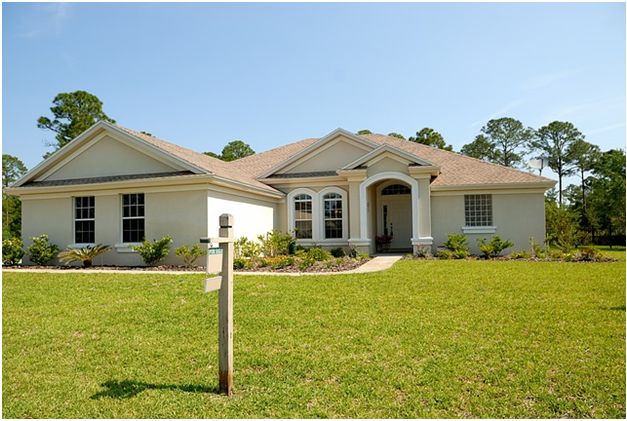 Photo via Pixabay by Paulbr75
Preparing a home to sell is a big job, and it's often done over a period of weeks or months to ensure that no detail is overlooked. Depending on how big your property is, it may take a while to get everything in tip-top shape, so it will help to have a good plan in place before you begin. If you have pets or if they have created damage to your home over the years, it's imperative to make sure you erase any sign of them before you begin showing your house.
It's also a good idea to spruce things up a bit outside, including the front yard, to add curb appeal. Buyers are usually not interested in a home that needs a lot of work, and even seemingly small touches such as painting the front door or installing a new mailbox can make a world of difference in boosting your home's value.
Here are a few of the best tips on getting your home ready to sell.
Know the market
It's important to know what potential buyers are looking for, so talk to your realtor or look online for some ideas on what the trends are in homes around your area. For instance, open floor plans are hot right now, as are updated bathrooms and kitchens, but the favored style depends on the geographic region the home is located in. Knowing what people want will help you get your home in great shape before the open house.
Clean up
Before making any major changes, start small by cleaning and decluttering. This can make a huge difference in any home, but it's imperative that you not overlook the details. This means scrubbing the baseboards, cleaning the walls, repainting doors and window trim, and covering up nail holes. If you have pets, the cleanup should also include steam-cleaning your carpets (if there are many stains, you might consider ripping up the carpeting altogether in favor of laminate or hardwood), cleaning curtains and furniture, and getting the backyard in good shape. These are updates and fixes that will likely require a professional's touch; for some great tips on how to remove pet stains and odors, click here.
Swap out furniture
If you don't change things around in your home much, think about swapping out some furniture between rooms for a fresh look. Or, you might remove a few pieces together and put them into storage; this makes the room look bigger and will allow potential buyers to see the benefits of the space.
It's also important not to fill your home with personal touches, such as family photos, mementos, and decor. You can give your house a lovely look by decorating sparsely and allowing buyers to imagine themselves living there.
Curb appeal
Ensuring that your home has curb appeal will give potential buyers something to appreciate when they first pull up, which will lead them inside. It doesn't take a ton of money or effort; a fresh coat of paint on the door, trimmed shrubbery, some colorful flowers, and/or new lighting can help your home stand out in a sea of similar houses on the market. Many of these updates can be done in a weekend and on a budget; visit your local home improvement store to get an idea of pricing and a timeline.
Getting a home ready for an open house can be stressful, so it's important to take your time and plan well to ensure that you won't go over budget. Don't be afraid to ask for help when you need it and call in a pro to take over if you feel it's necessary.
Author
Suzie Wilson is an interior designer with more than 20 years experience. What started as a hobby (and often, a favor to friends) turned into a passion for creating soothing spaces in homes of every size and style. While her goal always includes making homes look beautiful, her true focus is on fashioning them into serene, stress-free environments that inspire tranquility in all who enter. The Ultimate Guide to Prepping Your Home for an Open House is filled with tips, tricks and other advice based on Suzie's years of experience in interior home design that will set you up for success.
ALL ACCREDITATION GOES TO:
Suzie Wilson ⎸info@happierhome.net ⎸Happier Home